The information demonstrates how the range of rings in each city improved, while the number of performances from every band decreased.
Bands had 'clear path to success.'
On a cool, clear Friday night in August 1983, Sydney ska legends Strange Tenants were enjoying with the Dee Why Hotel, Radio On was enjoying Parramatta's War, and Peace Hotel and Hijinx were enjoying in the Comb and Cutter at Blacktown.
In Melbourne, Paul Kelly played with the Pier in Frankston as opposed to a bar in Fitzroy.
The cities' live audio arenas were different to now, said Ms Taylor; there was "a whole lot more cash sloshing about", she stated, along with also a "clear path to victory".
This course entailed playing inner-city gigs before heading out to the suburban areas.
This inflatable travelling circuit has been mostly controlled by booking agencies, which were closely aligned with record companies, that meant it was in their interest to book rings for as many gigs as possible.
That same weekend in 1983 saw Melbourne psychobilly act the Corpse Grinders play three shows in three nights at the Tote, the Seaview Ballroom and Melbourne University, while the next week, the Choir Boys played the Village Green Hotel in suburban Mulgrave on Tuesday, the Chevron in Prahran on Wednesday and the Cross Keys Hotel in North Essendon on Thursday.
Some bands would play more than one gig in the evening.
"It would be rather common [for booking agents] to say 'you're playing Fern Tree Gully then you'll go across town, and you're going to play in Geelong the same night'," Ms Taylor said.
This meant bands necessary to be on the ideal side of the booking agents in addition to the great side of their roadies.
"Pubs didn't have their own PAs and equipment was much bigger back then," she explained. If you hire singers in Melbourne you can contact Craig Francis-Music. The format of gigs was different, and there wasn't a distinction between cover bands and bands that played their original songs.
"They would play three sets, and a number of them would be originals, but the majority of them would be covered," Ms Taylor said.
"I keep honing in on the late eighties as when times change and when things began to get more familiar to what I see in music nowadays," she explained.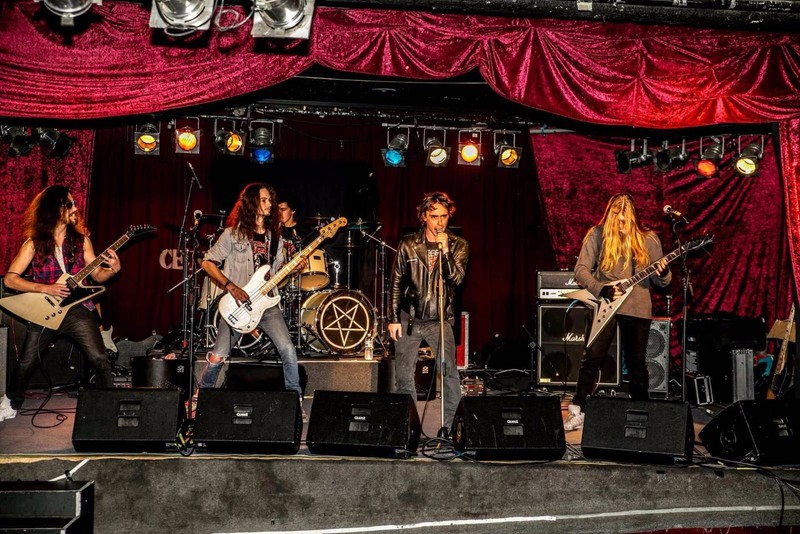 In 1988 the previous episode of Countdown was broadcast on ABC TV, marking the end of an era for Australian musicians.
"Countdown was something that everybody knew if you obtained through Molly [Meldrum] afterwards all was OK," Ms Taylor said.
The local places functioned from the 1980s partly because an appearance on Countdown would ensure an act became a household name, she explained.
"There are definite reports, especially in Sydney of things dying, drying up," she explained.
"Certainly by the time you have Silverchair come along the excitement which you may win a competition… was sufficient to quell that worry about what was happening with the live scene," Ms Taylor said.
In actuality, the number of gigs in every single city has steadily increased, much to Ms Taylor's surprise.
"My purpose from the outset was to map [the gigs] and then figure out what was causing their decline," she explained.
"During the research, I kept going 'when is it going to occur, when is it going to happen' and it never did."
"You can see why folks are saying there's a decline because in conditions of their day-to-day experience they're probably playing less and have a less obvious route to getting a career out of it," Ms Taylor said.
The very first decade of the new millennium saw musicians embrace the opportunities offered by the web.
Ms Taylor said her studies had highlighted 2006 as the year that local musicians began to use social media to construct their profiles.
"In the interviews, I've done a few individuals have referred to it as 'my internet year'," she explained.
In Melbourne, the venues stay clustered around Fitzroy and the town while raising lease costs have pushed musicians farther out to the suburbs.
"There are tonnes of places in Fitzroy, and I'm quite sure that not many musicians are in reality living near them," Ms Taylor said.
"There are more places in the city now, and I wonder, this is just my theory, I wonder if it's just because everyone's so spread out that the only way that you can… convince other folks to come is to attend a central site."